Discover more from Community Feelings
I've been building communities at Etsy, Airbnb, and Lyft for 15 years. What will you find here? Musings, best practices, guides and templates to help community managers, and community-first founders build healthy networks.
Unlocking community resources, respect, and influence
How to build a well-respected community team and get the resources and support you need
I've made many mistakes through my community-building journey!
☑️Worked in a silo, only to expect others to take my work seriously (and fail)
☑️ Put all my trust in leadership, only for these leaders to be ousted (a few times)
☑️ Waited for promised resources that never arrived (also a few times).
Oh yes, I've done all these and more! I now know what I could have done better to set myself and my teams up for a smoother ride.
Here are a few lessons I learned the hard way (so you don't have to) on how to build and manage a well-respected community team.
1. Turn your peers into community members
You're a community builder! Use your strong connection skills to inspire your peers to get involved in community building.
The benefits:
Unlock resources you will need (or will need one day).

Create internal champions that will spread the good word.

Impact team morale and leadership will take note!

Create bonds between the community and the team will allow your company to build better products and services!

Special access to your team is an additional perk for community members.
How to do it:
Have forum moderation shifts for your team. Make it fun! Get competitive! Create small teams that each sit with a dedicated team member. (If you are terrified by this, you shouldn't be! Build strong resources and tools to make this possible.)

Invite your team members to pitch in at community events. In-person or online, there's a ton to do! Create roles and invite team members to get involved.

Inspire your team (including leadership) to 1) listen to your community members and 2) share what they're passionate about with the community. Host AMAs, interview team members for your blog or newsletter, or have your peers create workshops for your community!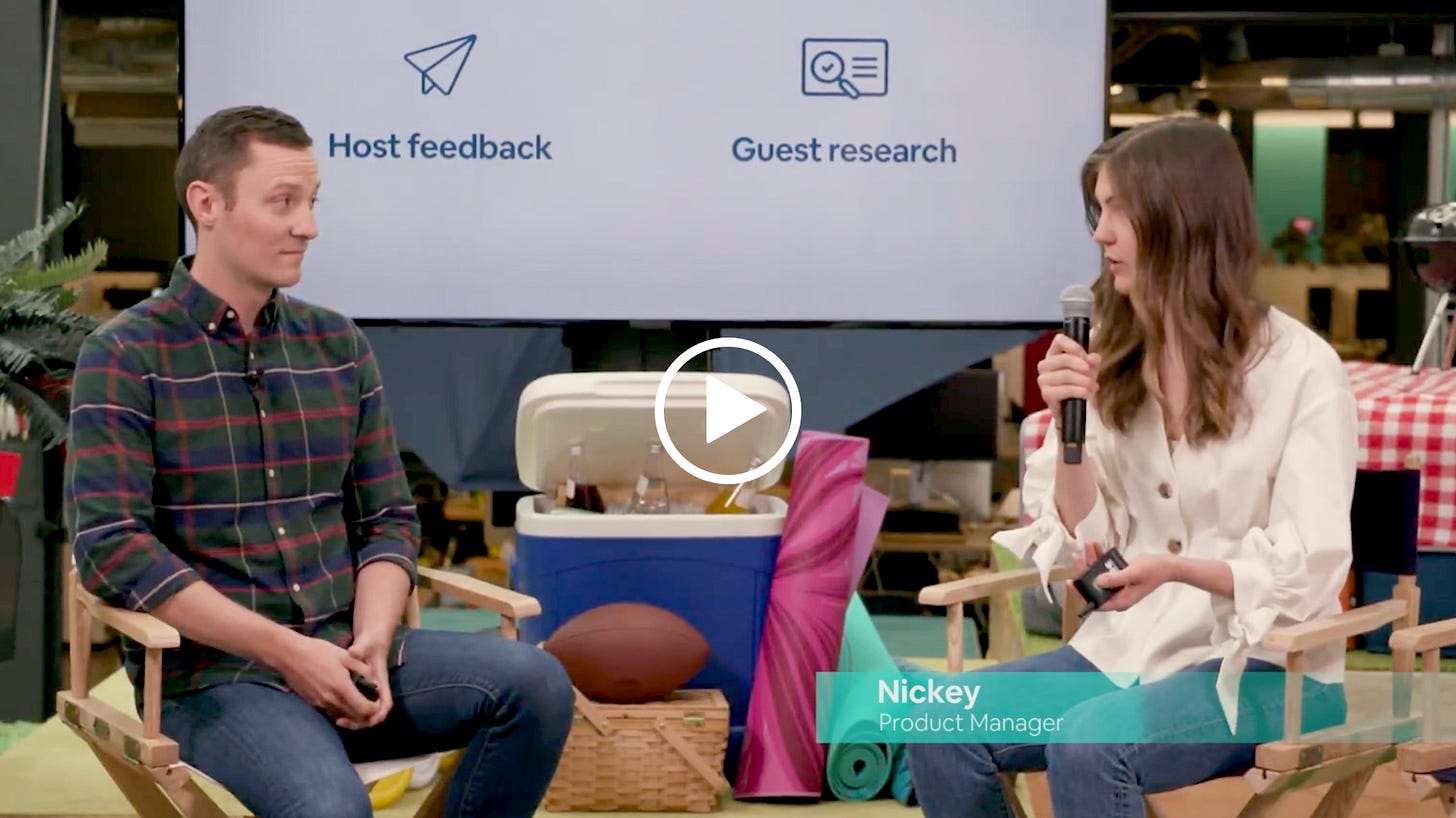 The Airbnb Experiences team hosts live events where members of the team share their biggest lessons with the host community.
Check out Let's Talk Experiences
.
Create community committees. Bring team members together with your top community leaders and discuss a shared problem or an interesting space together! Gather this small group of community members and team members together repeatedly over a few weeks to form strong bonds and trust between them.
Pro tip: Get out of your bubble and get deeply curious about your peers' work, as well! Find out what motivates them, what their challenges are, what it takes for them to be successful. You'll not only uncover shared challenges you can unlock together, but you'll also create stronger bonds between teams!
2. Obsess over measuring and showing value
You'll often hear this from leadership: "We're all bought in on community! We don't need to completely understand the value, this is something we believe in!"
And while I love the sentiment, I would encourage you to think to the future. There will be a time when leadership and decision-making shifts. Set yourself up for longterm success by obsessing over measuring the value of community work.
In a recent role, I built community reach, impact, and health dashboards and a highly detailed budget that made my finance partner's jaw drop.
This work proved how seriously I took community building, company resources, and business objectives. I know these documents were key to more trust, respect, and resources.
3. Build a Personal or Team Brand
Community building feels and looks like magic to an outsider. Demystifying this, and attributing community growth and engagement to smart strategy and hard work, will get you everywhere.
Building a brand and reputation around your work, internally and externally, is in your hands. Storytelling is a huge part of community building. You've built the muscles already, so put them to use for your team! Share your brilliance with all who will listen.
Noele from Teachable does this so well right now!
The benefits:
A better understanding of community work from your colleagues will lead to deeper connections to your team. This can unlock collaboration and resources!

If you, the expert, don't take control of the narrative, others will (and will do so without having full context).
How to do it:
All the data you gather when you work to obsess over value? Nancy Duarte says, "The difference between an individual contributor and a leader — [a leader is] willing to learn how to tell the story that's in the data." Create dynamic community reports. You are the closest to the most inspiring data and stories–use this to inspire others.

Build an internal site and include your team mission, vision, objectives, current goals, reports, community success stories (bonus points: make videos!), wrap ups of campaigns, and profiles of team members.

Write about what you've learned and publish to the company blog or your own blog or newsletter. A great example is the well-respected Airbnb Design blog created by a group of design-obsessed Airbnb team members:
Feeling stuck getting the resources, respect, or position you deserve? I'm happy to chat about it! Reach out via Twitter or drop me an email.
Want to hear about more of my past mistakes and lessons learned? Subscribe if you haven't already!