Thoughts on Audio-first Communities
Check out this Audio-first Communities Guide and let's chat about it!
Want to talk about community management and audio apps? Join Erin Mikail and I tomorrow (8/19) at 1pm PT on Space, a platform for audio-only conversations. Download Space and then check out the calendar to find us! Pop me an email or DM if you need help.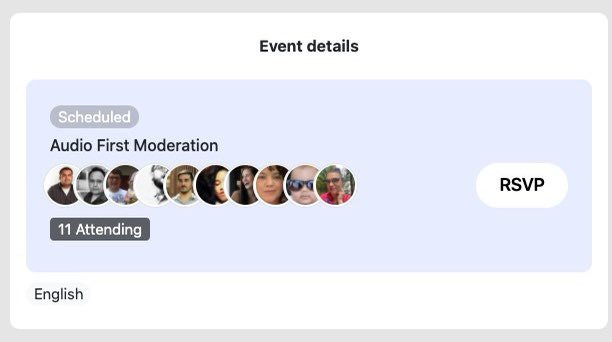 ---
Creating moderation tools for audio-first communities like Clubhouse, Chalk, Space, and whatever else may hit the market, face unique challenges. Over the past few weeks, I collaborated on a doc with @erinmikail, @fieldednotes, and @brupaese, that shares tips and prompts to help think through community moderation in audio spaces.
Here are the top areas we ask audio platform builders to consider carefully:
Clear community guidelines and values

Thoughtful escalation and moderation models

Creating an inclusive platform with a diverse membership
---
Help us share with a RT!